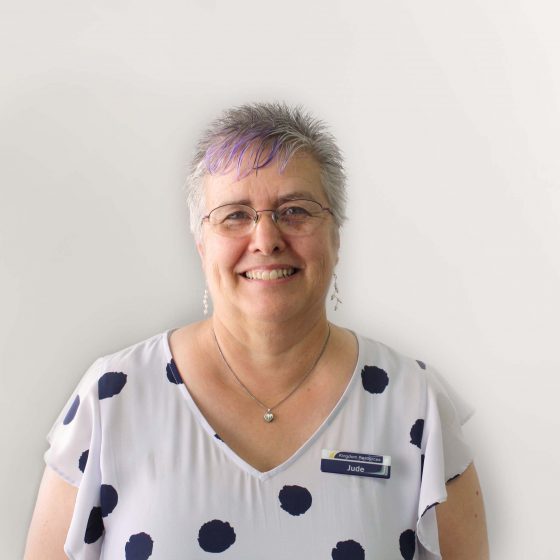 Jude has been a familiar face at Kingdom Resources for many years, having worked as a volunteer before eventually jumping on board as a staff member.
What do you do at Kingdom Resources?
I work alongside clients who come to us for help with their finances.
What do you enjoy most about working at Kingdom Resources?
Helping clients.
Why did you choose to become a Financial Mentor?
My Pastor put my name down for training as a Volunteer Budget Advisor at Kingdom Resources! I wasn't very keen initially, however I found my niche once I got going.
Initially, I started out as a volunteer at Kingdom Resources. Later on, as a stay-at-home mum with three teenagers I was looking for a job and not sure of what I could do; however, I knew I wanted to work with people. Then I got a job working in our office for seven years coordinating our volunteers. Since taking a break for a few years I am now back working as a Financial Mentor two days a week.