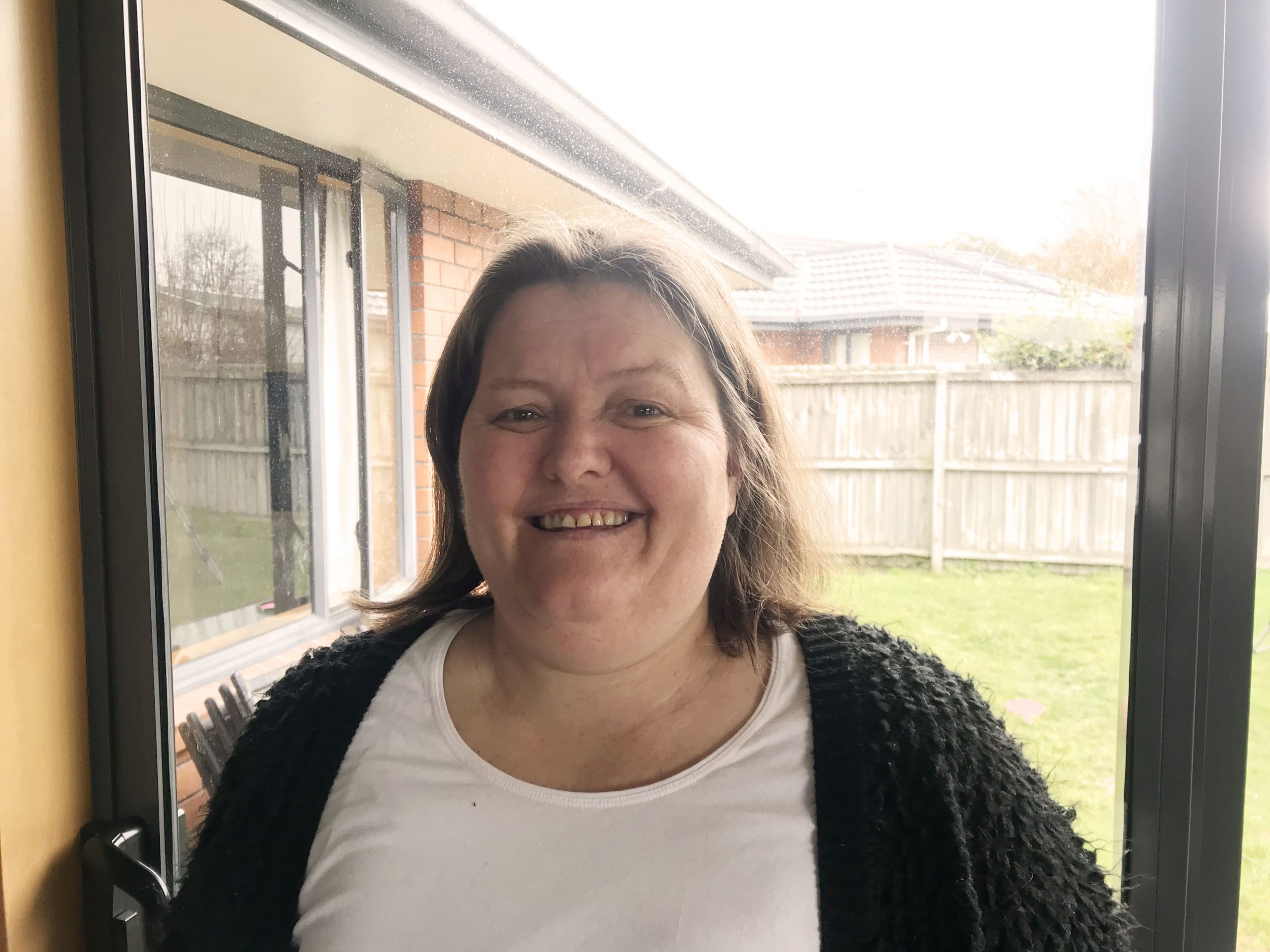 Ange, a psychiatric nurse, was working 40+ hours a week earning good money, but her finances were a mess. Although she was managing to get by, life was about to take a difficult turn …
Ange came to Kingdom Resources with a goal to pay off her debt and build some savings "in case something happened". She'd just begun to get her budget and debt sorted with help from Sue, a Kingdom Resources Financial Mentor, when tragedy struck, and Ange got sick.
A series of strokes resulted in left side paralysis, leaving Ange barely able to do everyday things such as using her phone. Ange had to leave her job and start receiving a benefit, which reduced her income by $50k.
Things were really challenging for Ange. She returned to Kingdom Resources where she met Ema, another of our Financial Mentors. Ema helped Ange arrange the various aspects of her budget such as different accounts for specific needs. "I feel like I'm in a lot more control with my finances" says Ange. "Having Ema sorting my finances, has taken some pressure, because otherwise I would just spend. I had no direction in terms of finances. I needed to do something about it because I'm just going to end up getting further into debt."
Ange started applying cost cutting ideas into her life, such as using up what she had in her freezer to make meals. She even discovered she had a month's worth of meals in her cupboards! Now that she has a good budget in place, she has been pleased to be able to afford to take her niece out for lunch with money that she has budgeted for special occasions.
Despite all she's gone through, including having undergone two brain surgeries, Ange has a positive outlook. "The last four years have been full on, but it is what it is. I just put one foot in front of the other and keep going. I felt like I had mountains on my shoulders. Ema helped me to shake the mountains off!"
by Janine Millington