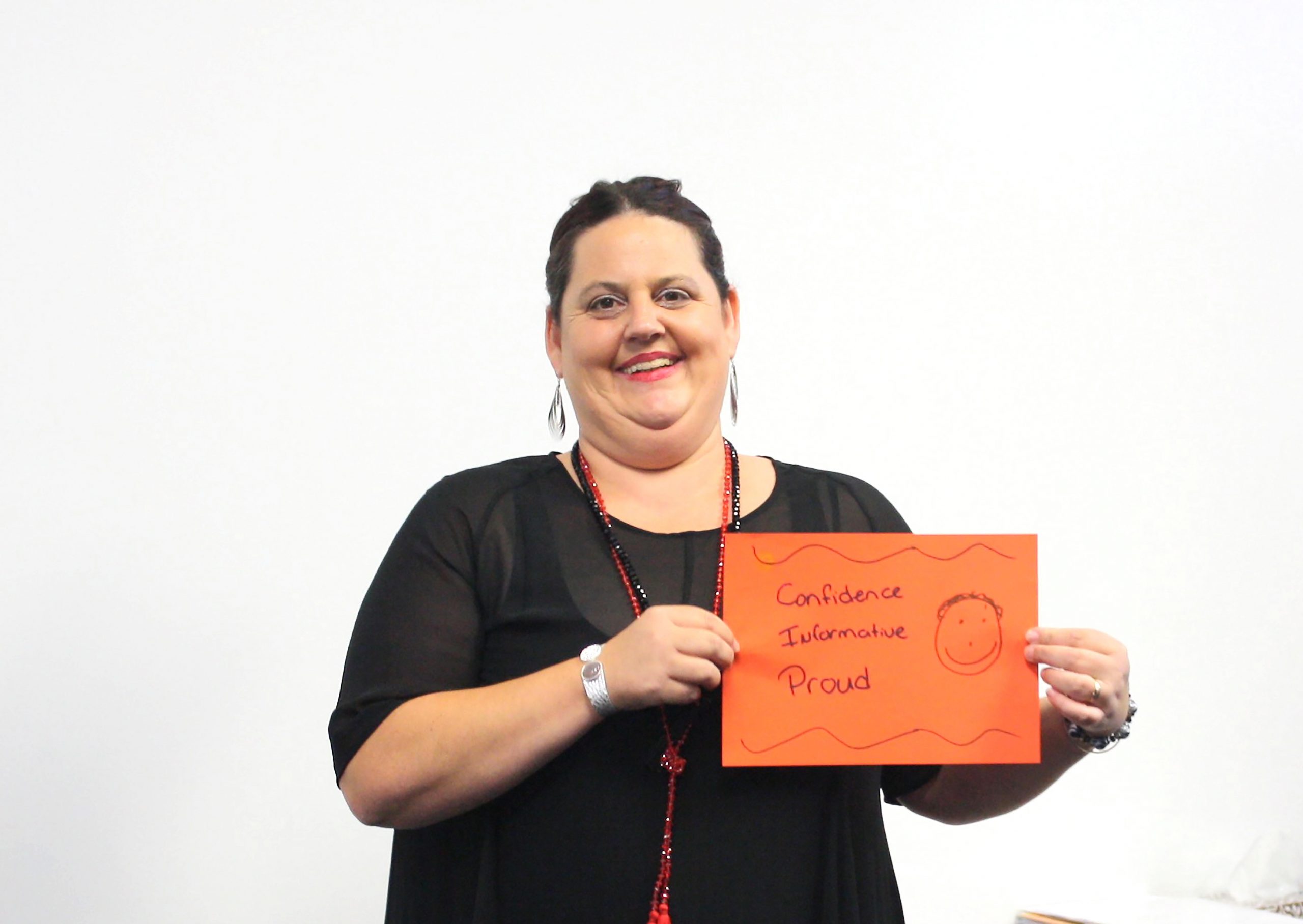 Kym nursed her father-in-law through his final weeks battling Melanoma. After his death, she kept herself busy but felt there was nothing to focus on in her life and spiraled into a deep depression. It became a struggle for her to leave her house and at her all-time low, Kym didn't change her clothes or shower for four days – she thought at the time that she had no reason to.
Kym knew she needed to change and decided to attend a Taking the First Step course. On the first day, she arrived in the Kingdom Resources' waiting room, "I was sitting in my seat shaking like a leaf," she says.  Kym's nerves disappeared quickly once she met with course tutor Sarah and was taken with the other attendees into the classroom. Each woman was given the opportunity to introduce themselves. Kym chose to push past her fear of public speaking; "I did something I would never do, I got up in front of people and spoke. My heart was going a million miles an hour. But I was determined that I was going to start strong."
A commitment to changing her situation motivated Kym to keep the positive momentum going. She kept reminding herself, "Every little step is a step in the right direction". She enjoyed the course content, and easily developed friendships with the other attendees, "There was lots of fun. Lots and lots of laughter."
Kym now has long term plans to study nursing at Ara. It is something that she has wanted to do ever since she can remember and caring for her father-in-law helped her to realise that she is more capable than she previously thought. Sarah connected Kym with a newly graduated nurse who provided Kym with information about Ara that helped ease her mind.
Working towards her big goal has given Kym a new sense of focus which she is keen to continue, "It might be a slow process, but its gonna happen". Her family has noticed a difference in her. She's getting out of the house more and making plans to occupy her days until her course begins. Kym's husband has told her, 'It's good to see you smiling more. It's good to see you heading towards your goals."
By Janine Millington