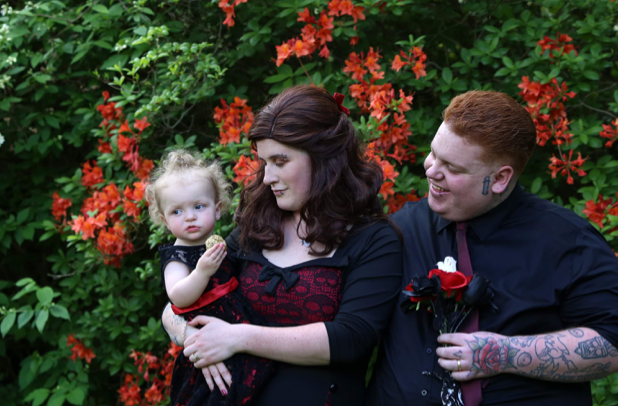 Emily and Jacob, were struggling under the weight of a $7.5k debt. Their Early Start Support Worker referred them to Kingdom Resources. This is their story…
Emily and Jacob had reservations about seeing a Financial Mentor, worrying that they would be told how they should be spending their money. But instead, they were pleased when their Financial Mentor Cath showed them areas of their budget where savings could be made, and that they qualified for a more suitable income. Emily explains that it was such a relief "to have someone take some notice that it wasn't right."
After enduring 14 months on the wrong benefits, Emily and Jacob's situation was recognised and corrected by by the various agencies involved. The couple were thrilled to receive a back pay which cleared all their debt, with $1,000 left over.
When told that he would be getting a back pay from Work and Income, Jacob explains, "I was a bit emotional. I bawled my eyes out. I thought 'Great, I'm going to be debt free!'"
The young couple recently married, and are excited about their future, with goals of home ownership in their five-year plan.